There are no stupid questions….and there is Beer!
February 26, 2020 06:30 PM - 09:00 PM - Mill St. Brew Pub - Ottawa
2020-02-26 06:30 PM
2020-02-26 09:00 PM
There are no stupid questions….and there is Beer!
Mill St. Brew Pub - Ottawa
America/New_York
Wednesday, February 26, 2020
Time

Registration: 6:30 – 7:00 p.m.
Networking: 6:30 – 7:30 p.m.
Seminar: 7:30 – 9:00 p.m.



Location

Mill St. Brew Pub
555 Wellington Street
Ottawa ON

Fee

Members: Complimentary
Non-Members: $50 plus HST

Refreshments

Light refreshments will be served.

Parking

There are approximately 100 free parking spots available on a first come first park basis. Alternative pay parking can found on Wellington St. at the top of the drive.
PRE-REGISTRATION IS REQUIRED! ALWAYS a very popular event!
Questions and Beer! There are no stupid questions, but there are stupendous issues that condo boards and property managers face every day. Come see our expert panel of industry professionals discuss their most topical and interesting condominium conundrums at a brewery with a panoramic view of the Ottawa River!
Our Featured Speakers:
---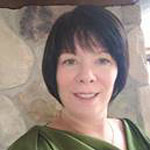 Eileen Boles, RCM
Condominium Management Group
13 years of Management Experience, Joined CMG in 2011
Eileen Boles joined Condominium Management Group team in 2011. Her career in the condominium industry began in 2006, starting in Administration and then moving onto Condominium Property Management in 2007. Eileen is a graduate of St. Thomas University, the Ontario Real Estate College and has completed her requirements for the Registered Condominium Manager (RCM) designation in 2015, providing further proof of her dedication to the condominium management profession, her clients and their condominiums. She has built a trusting working relationship with all her condominium Board of Directors and owners and truly enjoys her job.
---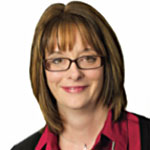 Shelley Glover
ClaimsPro Inc.
Shelley Glover is a Chartered Insurance Professional who has worked in the insurance industry since 1989. She has been employed in various claims positions in the insurance industry working both for insurance companies and two national independent adjusting companies. Shelley is licensed in all lines of claims. She is currently the Branch Manager of the Ottawa and Pembroke offices of ClaimsPro Inc. Shelley has specialized in condominium claims for approximately 15 years, adjusting mostly on behalf of the insurers for Condominium Corporations. She is also well-versed in the claims process relating to unit owner policies. Shelley has presented many seminars over the years relating to Condominium Insurance to her peers in the insurance industry, local condominium corporations, as well as for the Ottawa Chapter of the Canadian Condominium Institute. Shelley is also Past President of the Ottawa Valley Adjusters Association.
---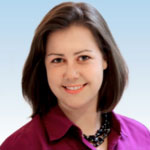 Stephanie Robinson, P.Eng
WSP Canada Inc.
Stephanie Robinson is the manager for the Building Sciences team of WSP Canada Inc. in Ottawa, Ontario. She has over 12 years of experience in investigation, design, contract administration and construction review of building envelope components for new and existing construction in Canada and the United States. Stephanie leads technical decisions for roofing and cladding projects across Canada and manages WSP's Roofing Centre of Excellence, a national team that connects the roofing business across all geographies and supports our teams by sharing knowledge, managing internal company processes and documents, and promoting industry reputation. She is a Level 2 Certified Thermographer and specializes in application of infrared technology for the diagnosis of heat loss and moisture ingress through the building enclosure. Stephanie has served on the Board for the Building Envelope Council Ottawa Region (BECOR) and currently serves as the Vice-President of the International Institute of Building Enclosure Consultants, Southern Ontario Chapter.
---
Our Moderator: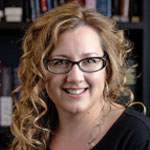 Nancy Houle, BA (Hons), LL.B
Davidson Houle Allen LLP
Condominium Law
Nancy is one of the founding partners of Davidson Houle Allen LLP. Her practice includes general corporate advice to condominium corporations, financing and secured transactions, construction law, building deficiency litigation, and proceedings involving disputes between condominium corporations and residents. Nancy is the current President of CCI Eastern Ontario Chapter.
Avoid Disappointment and Register Now!
Register Today!
To register, you can use our secure online server or simply download our printable Registration Form (PDF), and mail or fax your completed Registration form to the address indicated on the form.
For more information please contact the office directly at 613-755-5145.
---