Condo Catch Up
March 24, 2021 05:00 PM - 07:00 PM - Zoom Webinar

A recording of this webinar is available on the Webinar Recordings page in the Members Only Area
Moderators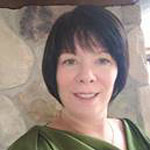 Eileen Boles, Condominium Management Group
13 years of Management Experience, Joined CMG in 2011
Eileen Boles joined Condominium Management Group team in 2011. Her career in the condominium industry began in 2006, starting in Administration and then moving onto Condominium Property Management in 2007. Eileen is a graduate of St. Thomas University, the Ontario Real Estate College and has completed her requirements for the Registered Condominium Manager (RCM) designation in 2015, providing further proof of her dedication to the condominium management profession, her clients and their condominiums. She has built a trusting working relationship with all her condominium Board of Directors and owners and truly enjoys her job.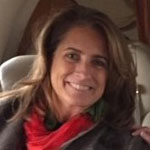 Shelley Seaby, Condominium Management Group
Shelley has been involved in Condominium Management since 2006, in which she obtained her RCM designation. She joined CMG in 2009. Her past experience in industrial, retail, and Condominium Sectors enables her to facilitate, manage and communicate well with her team, owners and contractors. In 2017, Shelley was selected by her peers to be the Resource and Compliance Manager. This role has introduced many changes to the CMG team and clients, she looks forward to the new challenges. Shelley joined the CCI-EO Board of Directors in Fall 2019.
Speakers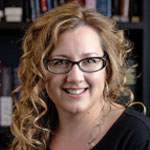 Nancy Houle, BA (Hons), LL.B, Davidson Houle Allen LLP, Condominium Law
Nancy is one of the founding partners of Davidson Houle Allen LLP. Her practice includes general corporate advice to condominium corporations, financing and secured transactions, construction law, building deficiency litigation, and proceedings involving disputes between condominium corporations and residents. Nancy is the current President of CCI Eastern Ontario Chapter.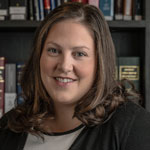 Cheryll Wood, Davison Houle Allen Associates
Bio coming soon.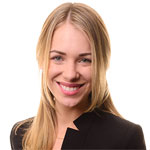 Megan Molloy, Elia Associates
Megan represents condominium corporations and unit owners in a variety of unique civil, corporate, commercial, and quasi-criminal matters relating to the operation of condominium corporations. With a view to giving back to the greater condominium community, Megan regularly volunteers her time to write or speak on matters relating to and impacting condominium corporations in Ontario. Megan currently sits on the Board of Directors for her condominium building.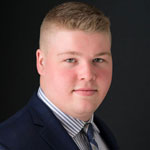 Noah Johnston, Sentinel Management
Noah is a proud graduate of Carleton University where he studied Political Science in addition to getting his Certificate of Completion in Property Management through Humber College. Noah is currently working on both his RCM and CPM designations and works for Sentinel Management as a Condominium Manager. Noah prides himself in his communication and organizational skills and assists with operational procedures within Sentinel. Noah's role within Sentinel has transformed into one of mentoring and leading other Property Managers to help give them the tools they need to effectively navigate the various tasks required to be a successful Property Manager.
---
Thank you to our Sponsors!
---