Condo Catch Up
March 24, 2021 05:00 PM - 07:00 PM - Zoom Webinar
2021-03-24 05:00 PM
2021-03-24 07:00 PM
Condo Catch Up
Zoom Webinar
America/New_York

Join experts in the condominium industry as they discuss changes in the industry, including changes to: the jurisdiction of the CAT; the ever changing world of COVID-19 and Short Term Rentals . Learn how these changes impact your condominium corporations and how to navigate our ever changing world. There will be plenty of opportunity for questions and learn from our experts.

Topics to be discussed:
Changes to Condominium Authority of Condominium Authority Tribunal
changes, Virtual Meetings, etc.
Speakers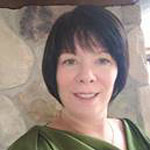 Eileen Boles, Condominium Management Group
13 years of Management Experience, Joined CMG in 2011
Eileen Boles joined Condominium Management Group team in 2011. Her career in the condominium industry began in 2006, starting in Administration and then moving onto Condominium Property Management in 2007. Eileen is a graduate of St. Thomas University, the Ontario Real Estate College and has completed her requirements for the Registered Condominium Manager (RCM) designation in 2015, providing further proof of her dedication to the condominium management profession, her clients and their condominiums. She has built a trusting working relationship with all her condominium Board of Directors and owners and truly enjoys her job.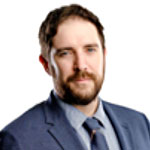 Jonathan Wright, Elia Associates
Jonathan practises in all areas of post-development condominium law, with a particular interest and expertise in commercial and construction litigation in the context of a condominium. Jonathan is the current Co-Chair of the chapter's Education Committee.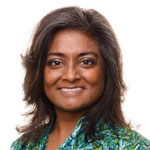 Patricia Elia, B. Comm., LL.B.
Mediator and Adler Trained Coach
Elia Associates - Condominium Lawyers
As a condominium and corporate lawyer, Patricia's practice of 20 years encompasses all aspects of corporate work for condominiums including contract review, shared facilities agreement amendments, declaration amendments, communication strategies, chairing of meetings and litigation support.
Patricia supports her condominium clients in all aspects of their condominium communities by finding solutions within the statutory framework of the Condominium Act, 1998 to manage the risks condominiums face today. She understands what it is like to be a director of Condominium Corporation because she has been one for approximately 12 years for both a multi-storey and townhouse complex. Patricia is an active speaker, writer and participant in the condominium industry. Currently, she is working on a variety of industry related programs and committees with a view to facilitating awareness and knowledge for unit owners, directors, property managers and condominium communities as a whole.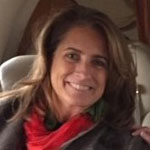 Shelley Seaby, Condominium Management Group
Shelley has been involved in Condominium Management since 2006, in which she obtained her RCM designation. She joined CMG in 2009. Her past experience in industrial, retail, and Condominium Sectors enables her to facilitate, manage and communicate well with her team, owners and contractors. In 2017, Shelley was selected by her peers to be the Resource and Compliance Manager. This role has introduced many changes to the CMG team and clients, she looks forward to the new challenges. Shelley joined the CCI-EO Board of Directors in Fall 2019.
Sponsor This Event: $250
Includes logo recognition on website with hyperlink, verbal mention during webinar, social media recognition, and ability to provide web banner.
---
Thank you to our Sponsors!