Crunching the Finances
July 28, 2021 05:00 PM - 07:00 PM - webinar
2021-07-28 05:00 PM
2021-07-28 07:00 PM
Crunching the Finances
webinar
America/New_York

This session will cover budgets, required items on budgets, understanding the audit, Board responsibility on budgets, investments, what is and is not a reserve fund expense, and how reserve funds are tied to budgeting
Speakers/Moderator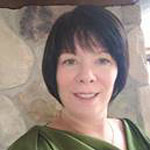 Moderator: Eileen Boles, RCM
Condominium Management Group
13 years of Management Experience, Joined CMG in 2011
Eileen Boles joined Condominium Management Group team in 2011. Her career in the condominium industry began in 2006, starting in Administration and then moving onto Condominium Property Management in 2007. Eileen is a graduate of St. Thomas University, the Ontario Real Estate College and has completed her requirements for the Registered Condominium Manager (RCM) designation in 2015, providing further proof of her dedication to the condominium management profession, her clients and their condominiums. She has built a trusting working relationship with all her condominium Board of Directors and owners and truly enjoys her job.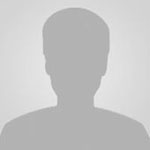 Stephanie Courneyea, CGA
McCay Duff & Company LLP
Bio coming soon.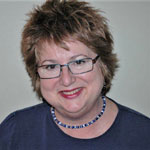 Constance Hudak, BA (Hons), MBA
Vice President of CCI Eastern Ontario Chapter
Constance Hudak, Vice President of CCI Eastern Ontario Chapter became active and interested in condominium issues upon the purchase of her first condo property eight years ago in Ottawa. She was elected as the complex's first President and remains in that capacity to this date. Within CCI – Eastern Ontario she has served a term as President, worked on the Education Committee and was most recently focused on revamping and streamlining the look and contents of the Directors' Course. In addition she worked to better educate our municipal government on the impact of its new waste collection process on condominiums. Constance has a lengthy and strong background in both government and the private transportation and communications business sectors. She has held many senior executive positions and has provided direction and leadership to multi-million dollar projects involving business re-engineering and systems implementation.
Sponsor This Event $250
Includes logo, recognition on website, verbal mention during webinar with accompanying slide, social media recognition, and ability to provide web banner.