August 12, 2021 05:00 PM - 07:00 PM - webinar
A recording of this webinar is available on the Webinar Recordings page in the Members Only Area
Speakers/Moderator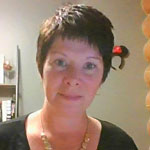 Moderator: Eileen Boles, RCM
Condominium Management Group
13 years of Management Experience, Joined CMG in 2011
Eileen Boles joined Condominium Management Group team in 2011. Her career in the condominium industry began in 2006, starting in Administration and then moving onto Condominium Property Management in 2007. Eileen is a graduate of St. Thomas University, the Ontario Real Estate College and has completed her requirements for the Registered Condominium Manager (RCM) designation in 2015, providing further proof of her dedication to the condominium management profession, her clients and their condominiums. She has built a trusting working relationship with all her condominium Board of Directors and owners and truly enjoys her job.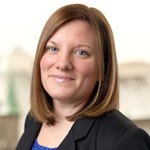 Stephanie Courneyea, CPA, CGA
McCay Duff LLP
Fully bilingual, Stephanie received a Bachelor of Economics degree at the University of Ottawa and a Professional Accounting Diploma at Algonquin College before joining McCay Duff LLP in 2005. Now, she delivers accounting and auditing services to a wide range of not-for-profit and condominium clients and routinely presents financial statements and reports to Boards and at Annual General Meetings. Her for-profit clients get the benefits of this expertise plus advice based on her extensive knowledge of tax preparation and planning.

Vincenza Galatone, B. Eng., MA Sc., PhD, MPA
Vincenza has put her skills as facilitator, team builder and mentor to use in the condominium sector (after retiring from a career in technology development and regulations). As Board president of her condominium, a new build condo resident and non-resident owner in Ottawa, she has first-hand knowledge of the challenges faced by Boards as they tackle the known and the unknown in navigating the complex world of turnovers, warranty claims, evolving regulatory environment and ongoing community building.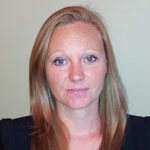 Kim Renwick
Condo Management Group
Ms. Renwick joined Condominium Management Group in 2005. Prior to joining CMG, Ms. Renwick studied Business Administration and Small Business Management at Algonquin College. Her organizational skills and dedication were quickly recognized and she was soon promoted to Office Manager in 2006 which allowed her to gain considerable knowledge and experience is all aspects of day to day Property Management. In 2008 Kim showed a keen interest in Property Management and since has acquired her own portfolio. The condominiums she currently manages range from newly constructed to properties over 30 years old and one of the most fascinating aspects of this diverse portfolio is the annual budget.
---
Thank You To Our Sponsors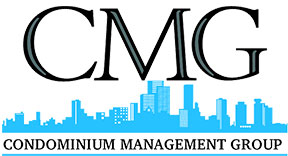 &nbpsp;
---