October 27, 2021 05:00 PM - 07:00 PM - webinar
Details coming soon.
Speakers/Moderator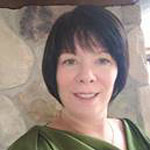 Moderator: Eileen Boles, RCM
Condominium Management Group
13 years of Management Experience, Joined CMG in 2011
Eileen Boles joined Condominium Management Group team in 2011. Her career in the condominium industry began in 2006, starting in Administration and then moving onto Condominium Property Management in 2007. Eileen is a graduate of St. Thomas University, the Ontario Real Estate College and has completed her requirements for the Registered Condominium Manager (RCM) designation in 2015, providing further proof of her dedication to the condominium management profession, her clients and their condominiums. She has built a trusting working relationship with all her condominium Board of Directors and owners and truly enjoys her job.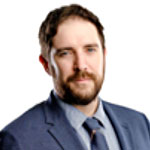 Jonathan Wright
Elia Associates
Jonathan practises in all areas of post-development condominium law, with a particular interest and expertise in commercial and construction litigation in the context of a condominium. Jonathan considers himself to be incredibly intelligent, hardworking and diligent, and one day hopes to convince his colleagues that he is all of these things.
Jonathan left the shores of Northern Ireland in 2009 with a law degree in one hand and a pot of gold and his lucky charms in the other. Exuding all the charms and wit of an Irishman, Jonathan takes a pragmatic long term approach to litigation and works hard at building long term relationships formulated on trust and respect with his clients.
Coming from Northern Ireland, Jonathan has a deep love for the beautiful game (and also his wife and daughter) and following the mantra of 'those that can't do, teach' Jonathan, having hung up his soccer boots, enjoys coaching youth soccer, although admittedly, he is living vicariously through the kids he coaches. In the winter months, Jonathan can be found questioning why he left the (ever so slightly) warmer climate of Northern Ireland and trying to avoid injury on various ski hills.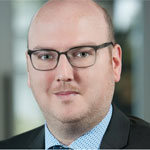 Justin Tudor, P. Eng.
Keller Engineering
Board Member – CCI – Eastern Ontario
Board Member – Construction Specifications Canada – Ottawa Chapter
Justin is the President and Senior Project Manager at Keller Engineering, a multi-discipline building science and envelope firm that has been providing tailored engineering investigatory and project management services with a focus on condominium restoration since 1982. He has more than 15 years of experience in the field of building science and structural engineering.
Justin has overseen and completed hundreds of reserve fund studies, building conditions assessments, and technical audits, while leading building element investigation including odour transfers, cladding failures, water infiltration, concrete, masonry deterioration and membrane replacements.
As a contract administrator, Justin prepares drawings and specifications for the structural rehabilitations, window and roofing replacements, parking renewals, and envelope restorations.
Sponsor This Event $250
Includes logo, recognition on website, verbal mention during webinar with accompanying slide, social media recognition, and ability to provide web banner.
---
Thank You To Our Sponsor


---