Did You Know? City of Ottawa Bytes
March 22, 2023 12:00 PM - 01:00 PM - Online/Zoom
"Byte"-sized updates on initiatives and programs launched or current underway from the City of Ottawa. We will touch on a variety of topics and open the floor to your questions, all in this quick and easy 1-hour lunch time virtual session!
Speakers
Backflow Prevention Program
Ryan Johnston
Coordinator, Backflow Prevention Program / Coordonnateur, Programme de prévention des refoulements
Infrastructure and Water Services Department / Direction générale des services d'infrastructure et d'eau
Technology, Innovation and Engineering Support Services / Services soutien ingénierie, innovation et technologie
City of Ottawa / Ville d'Ottawa
---
Multi-Residential Waste Diversion Strategy
Lindsay Webley
Solid Waste Services, City of Ottawa
---
Vacant Unit Tax
Mike Lewecki (yes, our very own),
Terra Firma RE, Solid Rock Realty
Mike has been involved with condominiums since he became registered to trade real estate in 2011, and has been a proud member of CCIEO since 2012. After achieving his Broker designation he's continued to advocate for training and education within the real estate community by providing training seminars tailored to real estate agents to better serve and educate their clients & promoting organizations that offer opportunities for real estate agents to improve their knowledge.
---
Better Buildings Ottawa Strategy
Marie Hanchet (she/her | elle)
Project Manager, Climate Change and Resiliency
Planning, Real Estate and Economic Development.
---
Moderator

Stacey Malcolm
OLCM, Resource & Compliance Manager
Registration Fees:
Members: FREE
Non-Members: FREE
Sponsorship Opportunities:
$250.00 (+HST)
---
Thank You to Our Sponsors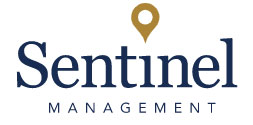 ---