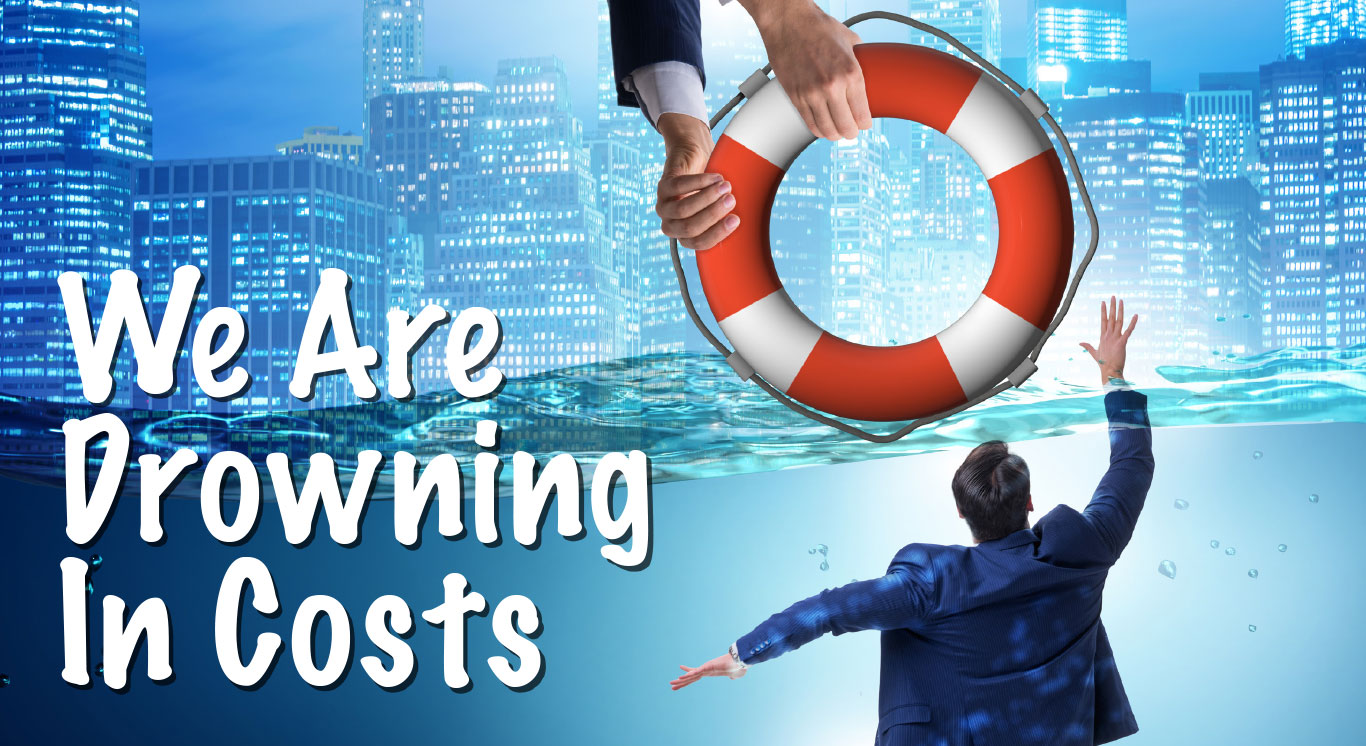 ​​​​​​
The Issue
The City of Ottawa's current water billing structure, in effect as of April 1, 2019, is a tier-based sy stem where the rate charged for the consumption of water (that is , drinking water and related water charges) is based on the amount of water actually consumed. Fees are the lowest for Tier 1 and increase with each tier.
How Does This Effect Condo Owners?
In condos , the consumption consumption used to determine the applicable rate is often taken from one or more bulk metres . As a result, even if condominium units are individually using les s water, residents are still pay ing more per cubic metre than their typical residential counterparts because, collectively, they are likely to fall under Tier 4 and to be charged at the highest rate.
What Can I Do?
CCI-EO is dedicated to advocating for condominium owners . We have sent a letter addres sing our concerns with the implemented water billing structure to Mayor Jim Watson as well as to each of the City of Ottawa Councillors . We have created a postcard and encourage each condominium owner to send one to the Mayor. Your voice needs to be heard! Let's flood the Mayor 's office with postcards.
CCI-EO letter to the Mayor of Ottawa
Re: Water billing rates in the City of Ottawa
I am writing on behalf of the Eastern Ontario Chapter of the Canadian Condominium Institute (CCI), as a voice for condominium corporations in the City of Ottawa, to express disappointment and concern at the city's current water billing structure.
To read the entire letter, click here.
Printed Postcards can be picked up at any of the following locations:
Davidson Houle Allen, 410 Laurier Avenue West, Suite 800
Elia Associates, 302 Waverly Street
Condominium Management Group, 434 Queen Street
Apollo Property Management, 1200 Prince of Wales Drive, Suite D
Keller Engineering, 885 Meadowlands Drive, Suite 500
Or simply contact us and postcards will be provided.
Nancy Houle, (613) 231-8359 and Andree Ball, (613) 224-1594
ACT
Make your voice heard.


Contact your city councilor and let them know your concerns.


Mail in your postcard.
Click here
to download the postcard to send to Mayor Watson.


Spread the Campaign Flyer.
The complete details can be downloaded in form of a campaign flyer for printing and distribution in your office, condo, etc. To get your copy, click here.
Stay Engaged
Join our mailing list and keep up to date with this important issue.
Let your fellow board members and owners know about this issue and what they can do to help.
---