May 16, 2023 - News Story
Message from the President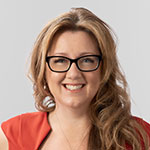 Welcome to AGM, construction and Reserve Fund Study season… also known as Spring in the condo world!
As the weather warms up, the condominium community turns its mind to those everpresent spring activities, and the inevitable issues that will arise. While it is certainly comforting that there are consistent activities each spring that provide a measure of routine and stability for the condominium community, each spring can also bring on new challenges, ideas or projects.
Such seemingly routine tasks may include scheduling of work set out in the reserve fund study, drafting, approving and executing contractors for such work, or updating the condominium corporation's Reserve Fund. As anyone who goes through these seemingly routine tasks will know, these can quickly turn into extensive exercises, requiring endless hours or volunteer time on the part of the Board, and input from the Corporation's consultants. I invite you to peruse our Editors' summary, which will go over the interesting content we have on the topic of reserve funds – which will hopefully be of assistance for those going through these tasks.
I also take this opportunity to provide a brief update on the following key initiatives:
1) The members of the Management Advisory Council continue to provide invaluable insight to the Board of Directors by identifying areas of concern for the community, and providing suggestions and comments on how best to serve the community. The Board is grateful for the time and involvement of the members of this Council, and we invite our readers to review the profiles of the members of this Council at the link: here
2) Ontario condominium experts have banded together to set up various committees to address Safety & Security in condominiums. I am happy to be part of the legislation committee that will be reviewing opportunities for legislative reform as it relates to better personal protection in condominiums, and educating government agencies on minimizing risks in condominiums.
3) CCI-National's Government Relations Committee, which I continue to Chair, is seeking to dialogue with the government with respect to the Federal Underused Housing Tax. This tax (here) could impact some condominium corporations.
Your directors are looking forward to our Spring activities from the CCI National Leadership Forum in Saskatoon, the conference in Kingston and to our first annual CCI Eastern Ontario Golf Tournament in June, watch your inbox for details!
Sincerely,
Nancy Houle
President, Canadian Condominium Institute Eastern Ontario
---
Thank You to Our Sponsors
---