CCI-EO Annual General Meeting
October 27, 2021 05:00 PM - 06:00 PM - webinar
Join us at CCI Eastern Ontario Chapter's Annual General Meeting! This year, the meeting will take place with GetQuorum, and all notices will be sent by them, so please ensure that notices@getquorum.com is added to your email safelist.

Participation in the AGM is linked to your email address, so to register, you must use a unique email. If you are a member and have not opted into receiving emails but wish to receive emails for and participate in the AGM, please contact the Office at info@cci-easternontario.ca to provide an email address.

You must also be a current paid member to participate in the AGM. If you have not yet renewed your membership or would like to check that your membership is up to date, please contact the Office for assistance by September 30, 2021.

Registration will close October 22, 2021. Once you have registered, you will receive a confirmation email containing a link to the event. The meeting package will be sent out before the meeting.

If you are unable to attend the AGM but wish to register a proxy, a link to the online proxy form will be included with the registration link sent by GetQuorum. The deadline for proxies is October 25, 2021 at 4:00 PM.

If you are interested in running for the Board of Directors, please download the Call for Nominations for information and return the completed form to the Office by September 26, 2021.
The AGM will be followed by the Legal Panel – more details and registration are here.
---
Thank you to our AGM Partner

Thank you to our Gold Sponsors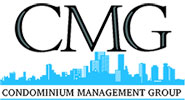 ---