Annual General Meeting (Webinar)
October 21, 2020 07:00 PM - 09:00 PM - Webinar
NOTICE OF THE ANNUAL GENERAL MEETING
NOTICE IS HEREBY GIVEN that the Annual General Meeting of the Eastern Ontario Chapter of the Canadian Condominium Institute (CCI-EO) will be held virtually, on Wednesday, October 21, 2020 at 7:00 p.m. ET.
The business that will be transacted at the meeting is set out in the agenda below.
AGENDA
Call to Order
Proposed Changes to the CCI Eastern Ontario Chapter Bylaws
Thank You to Our Volunteers
Appointment of Scrutineers
Approval of Minutes of Annual General Meeting held on October 17, 2019
President's Report
Treasurer's Report
Appointment of Public Accountant for the Fiscal Year 2020/2021
Report on CCI-National
Membership Report
Education Report
Election of Four Directors
Election Results
New Business
Adjournment
Dated at Ottawa, this 30th day of September 2020 by Order of the Board of Directors.
Sincerely,
CCI EASTERN ONTARIO CHAPTER
Nancy Houle, BSc. (Hons), LLB
President
The AGM package will be available to members closer to the event date.
---
| | |
| --- | --- |
| Webinar to follow immediately after AGM! | |

This session will cover what new powers the Condominium Authority Tribunal has unveiled and the new process Condo Corporations need to take to file an application against an owner because they have not complied with the governing documents.
It will also take a look at a Condo Corporation by-laws to ensure when it comes to pets, parking and storage that rules and by-laws set currently are reasonable, because if not, that could provide ammunition for an owner's argument.
Find out how this new jurisdiction will impact condo owners, condo boards, lawyers and property managers.
Featured Speaker: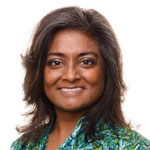 Patricia Elia, B. Comm., LL.B.
Mediator and Adler Trained Coach
Elia Associates - Condominium Lawyers
As a condominium and corporate lawyer, Patricia's practice of 20 years encompasses all aspects of corporate work for condominiums including contract review, shared facilities agreement amendments, declaration amendments, communication strategies, chairing of meetings and litigation support.
Patricia supports her condominium clients in all aspects of their condominium communities by finding solutions within the statutory framework of the Condominium Act, 1998 to manage the risks condominiums face today. She understands what it is like to be a director of Condominium Corporation because she has been one for approximately 12 years for both a multi-storey and townhouse complex. Patricia is an active speaker, writer and participant in the condominium industry. Currently, she is working on a variety of industry related programs and committees with a view to facilitating awareness and knowledge for unit owners, directors, property managers and condominium communities as a whole.

Registration includes both the AGM & the seminar. Pre-registration is required by 5:00 pm, October 20, 2020.
---